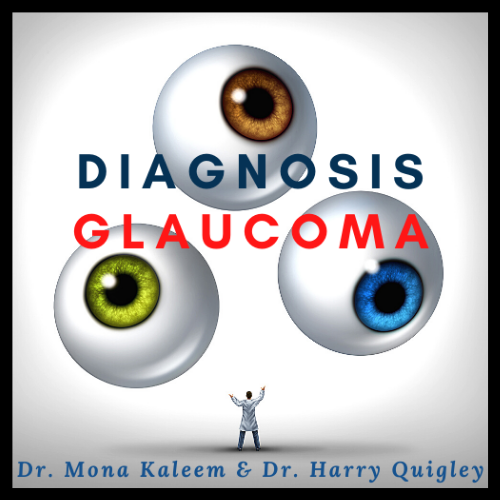 Diagnosis Glaucoma is a podcast for people with glaucoma, or for anyone simply interested in learning more about the eye condition. The hosts, Dr. Kaleem and Dr. Quigley, are both experts in glaucoma who work together at the Wilmer Eye Institute at Johns Hopkins University, which is among the leading eye hospitals in the world. They created this educational resource for patients in order to explain the ins and outs of glaucoma in an easy to understand language that even those who do not have a medical background can comprehend. Together, they break down the answers to some commonly asked questions and also discuss the latest news in glaucoma that you should know about.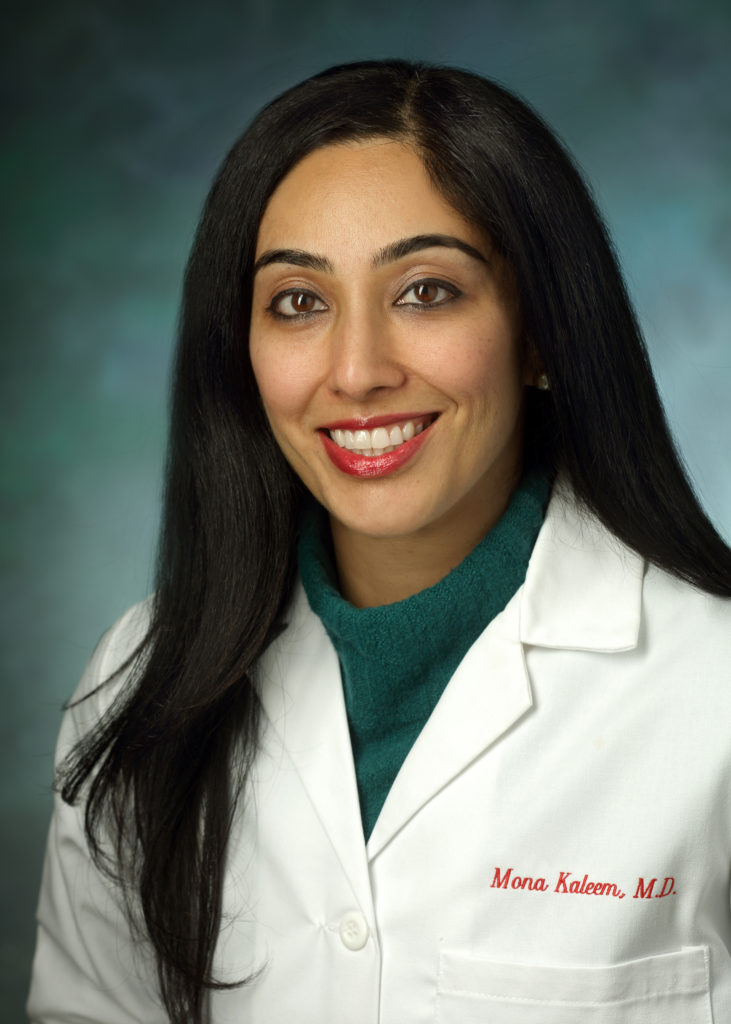 Mona Kaleem, MD is an Associate Professor of Ophthalmology at the Johns Hopkins University School of Medicine's Wilmer Eye Institute. She specializes in glaucoma and cataract surgery. In addition to running a busy clinical and surgical service, she is also a dedicated researcher, educator, and volunteer. Dr. Kaleem is best known for her interest in improving quality of life for glaucoma patients. She currently holds research grants from the American Glaucoma Society and the Abell Foundation. She has published numerous peer reviewed articles and book chapters.
To support Dr. Mona Kaleem's and Dr. Harry Quigley's research please reach out to the Wilmer Eye Institute Development Office:
Contact information
Kathy Anglemeyer
Senior Associate Director of Development
Telephone: (o) 410-502-0862  (m) 443-253-7292
Email: kanglemyer@jhu.edu
Thank you for advancing glaucoma research! We are so grateful for your support.
You can find links to our Instagram, Facebook, YouTube, Spotify, and Apple Podcast pages below.
Like and subscribe to these pages for the most up-to-date Diagnosis Glaucoma news.
Podcast Editor: Mira Bajaj
Audiobook Editor: Ashley Zhou
Audiobook Editor: Alex Pham
Global Outreach Coordinator: Shantara Propst
Webmaster and Social Media Liaison: Azam Husain